Original Post: http://www.eazypeazymealz.com/canada-dry-ginger-ale-7up-punch-recipes/
I don't drink alcohol, but that doesn't mean I want to celebrate the holidays without a fun drink. So I decided to use Canada Dry Ginger Ale® and 7UP® to create 2 super easy, very tasty, in fact, totally delicious, fun drinks. With a bonus that they are both kid friendly and adult approved. Oh, and did I mention budget friendly? Basically they are perfect for a holiday party!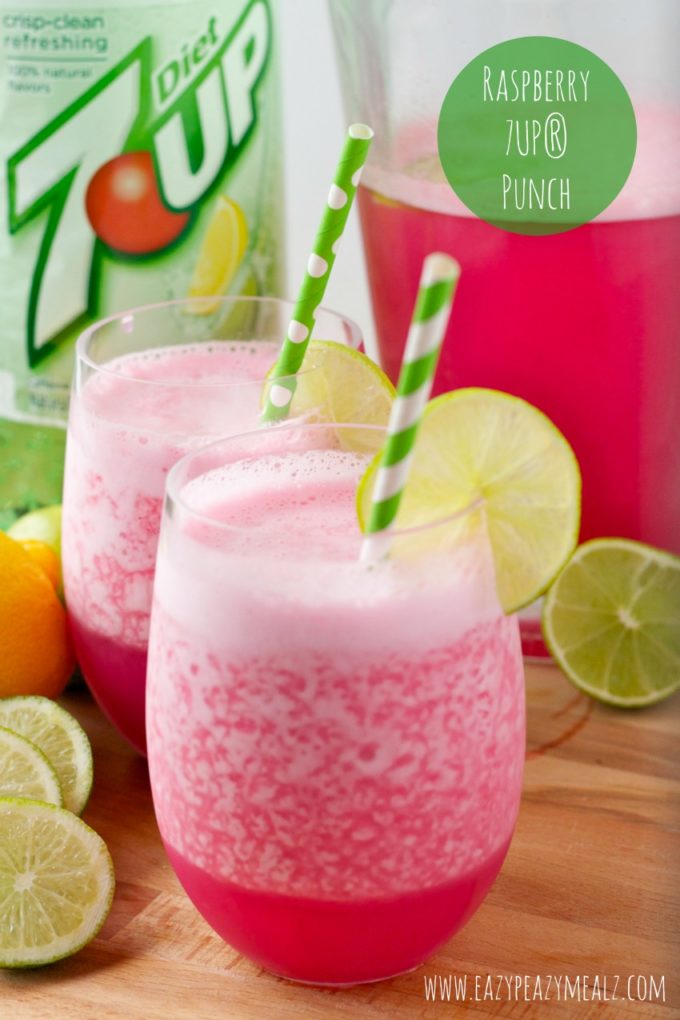 When I was growing up my mom used to make us 7UP® floats with sherbet in them! I loved them, and have carried on the tradition on special occasions with my kids. We all love them, and so I thought the same idea could be applied to a holiday party punch bowl for a light, refreshing, and easy to make beverage.  Instead of making individual floats, I could make a punch!
So I picked up 7UP®, raspberry sherbet, and some fresh limes and lemons, and whipped up this little beauty.